We have always aimed to be the most energy efficient, low environmental impact business possible, and following full refurbishments of our Oxford salon in 2013 and our Bicester salon in 2018, we have installed a number of environmentally-friendly measures designed to create one of the UK's most eco-friendly salon businesses which was certified 'Carbon Neutral' in March this year.
To achieve this globally-recognised status, Anne Veck Oxford was the first salon in the world to feature pioneering BlueGen ceramic fuel cell technology, which is specifically designed to reduce carbon footprint. Acting like a mini in-salon power station, the fuel cell generates electricity from our mains gas supply at an astonishing level of energy efficiency (80%) which has reduced our energy costs by 70% and has cuts carbon emissions by over 50%. And as a bounus it produces hot water as a bi-product, giving us a cylinder's worth free each day!
In Bicester, we have refitted using recycled and refurbished furniture and fittings throughout and our heating is the latest low energy infra-red system. ( No mains gas so no BlueGen ,which is a pity).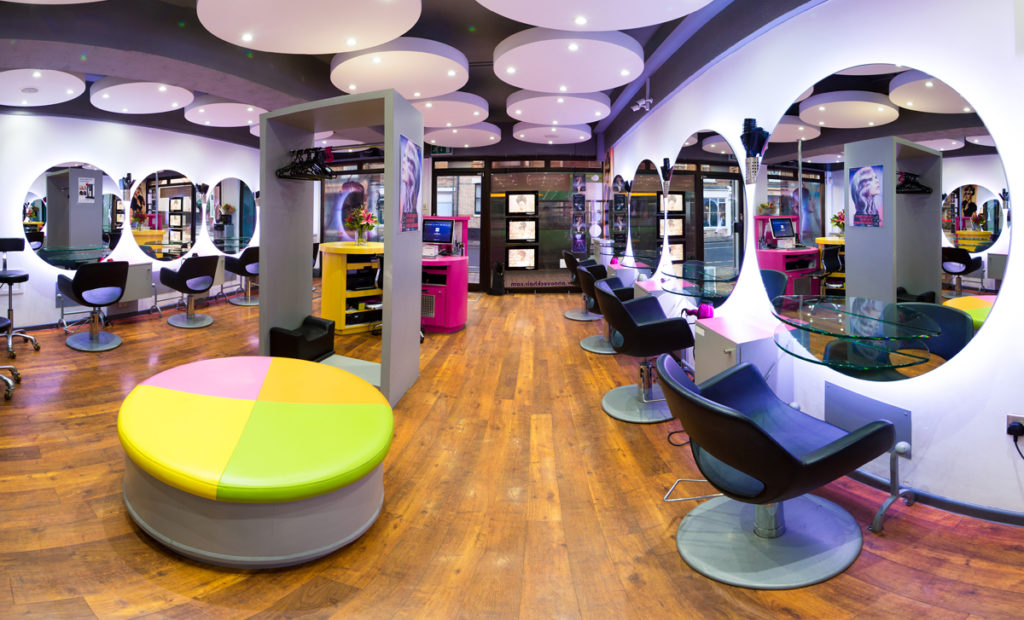 As a result, Anne Veck Limited's carbon emissions have been measured at 19.3 tonnes per year. We have offset this by supporting a tree planting project in Kenya and as a result we are officially certified carbon neutral by Carbon Footprint Ltd.
While I realise this isn't a change every salon can make, alongside this ground-breaking technology, we also use a number of other simple, yet hugely effective, changes that have all helped contribute to our carbon neutral status across the whole business.
If you aren't doing these already, then here are some tweaks you can incorporate which can make a huge difference:
Use recyclable/compostable towels, they save energy, water, space and each towel is unique to each client. We use Easydry.
Install water-saving backwash showerheads, they're super easy to use. We use EcoHead.
We don't use foil for colour, we have a re-useable fabric alternative, which saves landfill and we are trialling the paper alternative too (Paper Not Foil).
Make sure your water pipes are insulated to save energy
LED energy efficient lighting makes a huge difference and lasts longer (we have saved 1 ton of carbon emissions per salon).
Use energy saving motion detectors for the lights in the toilets, one less thing to worry about!
Find a carbon neutral telephone and broadband provider (we use local Oxfordshire firm STL)
Switch to a green energy supplier. Our mains gas is supplied by Ecotricity, which generates power from waste and algae and our mains electricity is from them as well.
All of our new salon literature and stationery is printed by, Seacourt, possibly the world's greenest printers, NET carbon positive, and uses recycled card and paper.
Both salons are 'Refill Centres', inviting in the public to refill their water bottles, helping to reduce plastic bottle use.
It's also important to get the whole team behind the eco-friendly movement too, ensuring they are doing their bit as well and are talking to customers about this wherever they can.
It's been really great for us locally and in the industry – we've won awards, had great trade press coverage, clients love it, the local press has written about us numerous times and it's something I believe in passionately, so to have my salons on the map because they environmentally-friendly is very important to us!