With the kick off of Coachella Festival 2022, ghd Global Educator Chloe Swift, created a series of stylish, Gen Z inspired festival looks on TikTok stars, Abby Roberts and Florence Robertson using ghd tools from the new ghd iD Collection. Here's a breakdown of some of the looks created, fresh from the desert with some extra tips from Chloe herself.
EUPHORIA EMBELLISHMENTS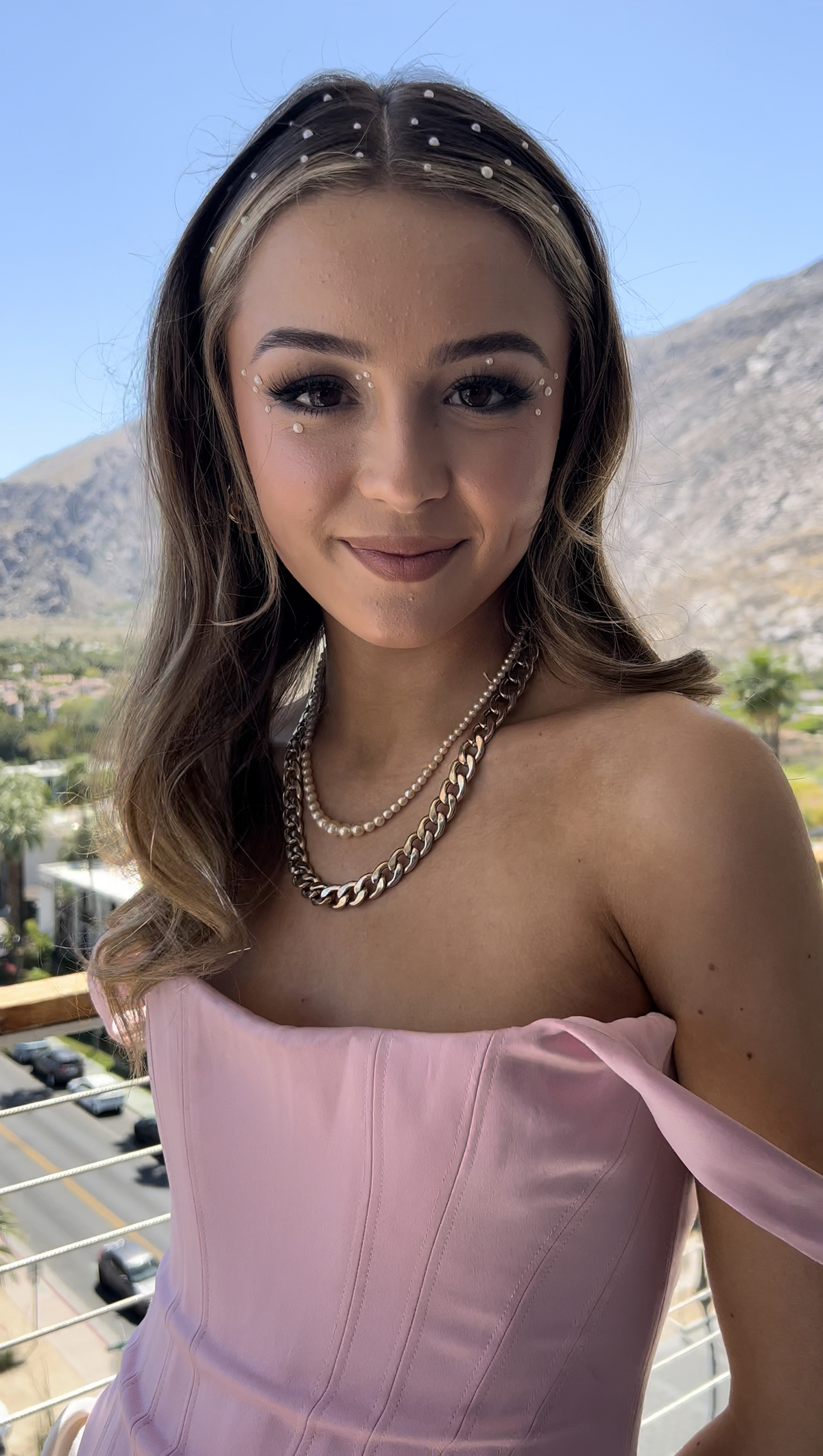 With the rave of series Euphoria taking over, rhinestones and embellishments have been used as a nod to 2000s nostalgia and a huge influence in the beauty world from iconic Euphoria characters such as Maddie Perez. Inspired by the looks from the series, for Coachella it was all about fresh bouncy S-bend waves created with the ghd platinum+ styler in bright blue from the ghd iD collection followed by beautiful embellishments using pearls and a selection of colourful rhinestones to complete the look.
I always love to use my ghd platinum+ to create S waves in the hair, due to its wishbone hinge it is so easy to gently tap heat into the hair to seal in that S bend shape. Add an extra sparkle into the hair & take some inspo from Euphoria by dotting in some gems or pearls sporadically into the roots or down micro braids. My top tip is to use eyelash glue when sticking down your gems to keep them in place, this is gentler on the hair than an extension glue.
BUBBLE BRAID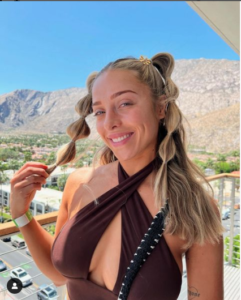 In recognition of Gigi Hadid and Doja Cat, bubble braids add a powerful edge to your classic everyday ponytail. Create a sleek ponytail with ghd platinum+ styler in bright blue from the ghd iD collection then adding an elastic every two inches down the pony. Packed full of attitude and effortlessly cool, a sleek bubble braid will take your traditional version to the next level. Dress it up with clips to grab attention or leave as it is for a slick, simple look.
Bubble braids are a fun & cute way to keep your hair out the way during festival season. Hair cuts with minimal layers are best for bubble braids, as you want to avoid shorter layers sticking out of the bubbles. My top tip is to pull each bubble out gently with fingers to create more fullness. If in doubt, 2 mini bubble braids at just the front of the hair looks super cute!
FAIRY HAIR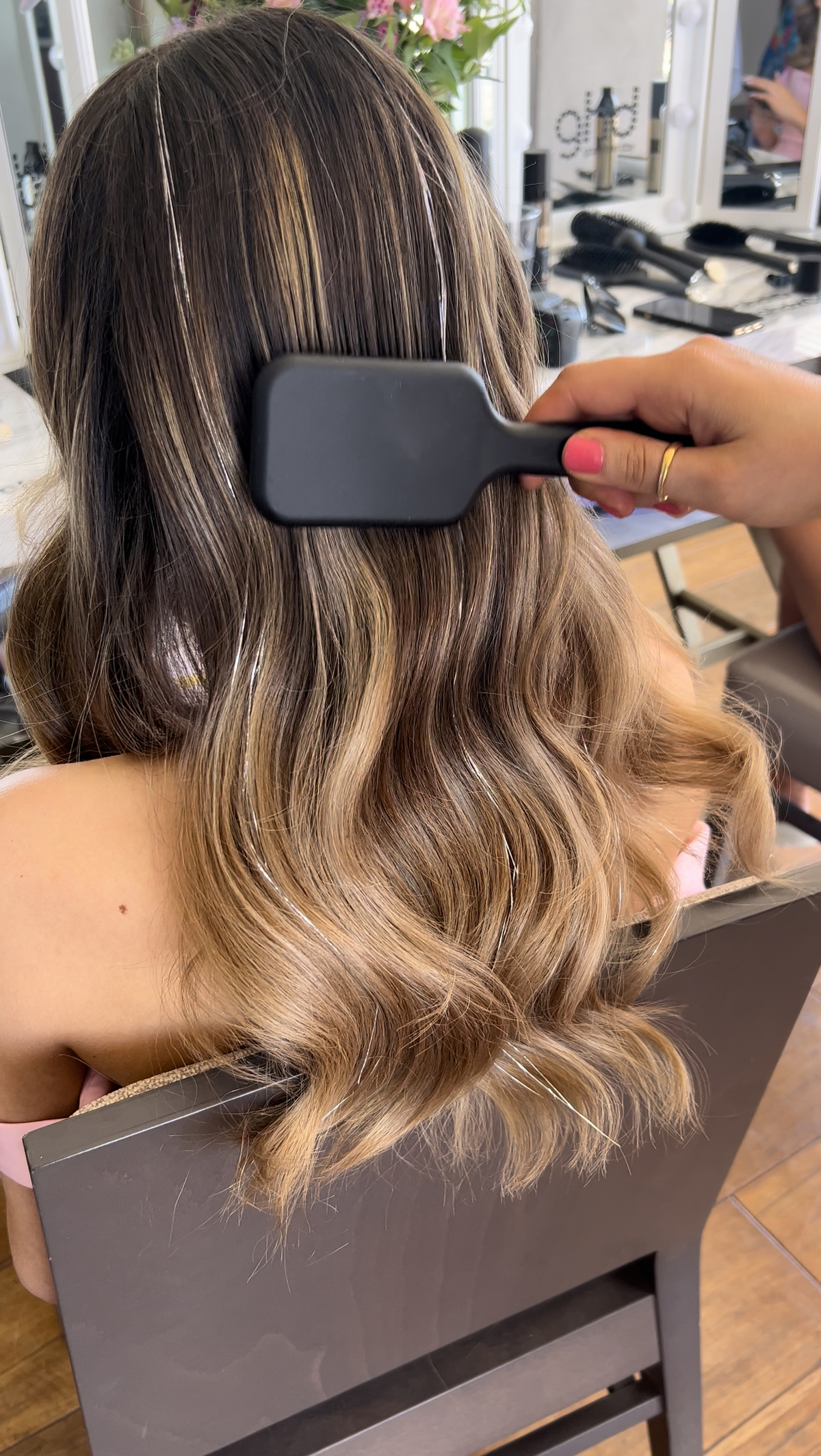 Hair tinsel – also known as 'Fairy Hair' is no exception to the growing TikTok beauty trends. Add a pop of colour with a range of bright shimmering extensions including pink, gold and silver and brush out using the ghd mini paddle brush to complete your finished festival locks.
Hair tinsel is such an easy way to elevate your locks for the festival season, the tinsel strands are so subtle and glimmer in the light. The tinsel simply needs double knotting into the root area around a few strands of hair, I like to keep this look simplistic & pair with super sleek locks styled with ghd gold, so that the tinsel really does the talking.
SPACE BUNS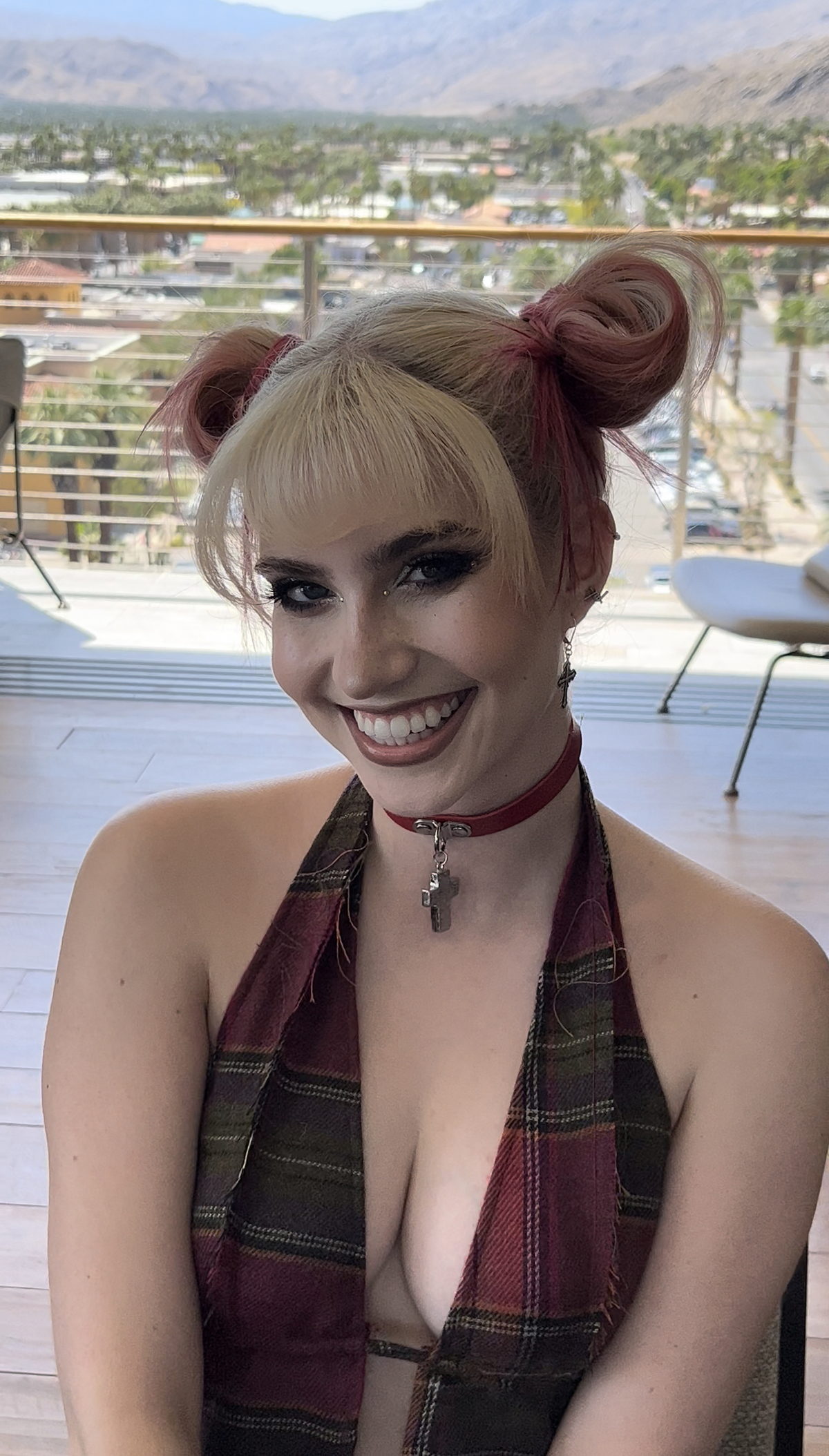 Take your festival hair to the early Noughties with a pair of space buns. Cheeky, fun and simple to create, space buns are the perfect festival staple. Achieving that updo style is easy with ghd as your styling kit. Create some oomph to build your buns by prepping your hair with ghd pick me up root lift spray. Frame your face with a few loose curls, using the ghd original styler in soft pink from the ghd iD collection.
Another fun way to keep hair at bay this festival period are space buns and these are really ideal for 2nd day hair. Opt for spikey buns by straightening your tresses first with ghd original and tie into 2 high half looped ponytails, position the left out ends around each bun & hairspray upwards into place. Or opt for a cute, classic space bun style by adding some glossy waves into each ponytail, twist the hair into buns, pin into place & gently pull out with fingers to loosen.